With games being played every day we understand that some days users may not have the time to make their own picks each day so the auto-picks feature is here to help.
Auto-picks can be enabled, and disabled, from the picks forms on the main site and from the 'My Picks' tab in your profile. All you need to do is click the toggle.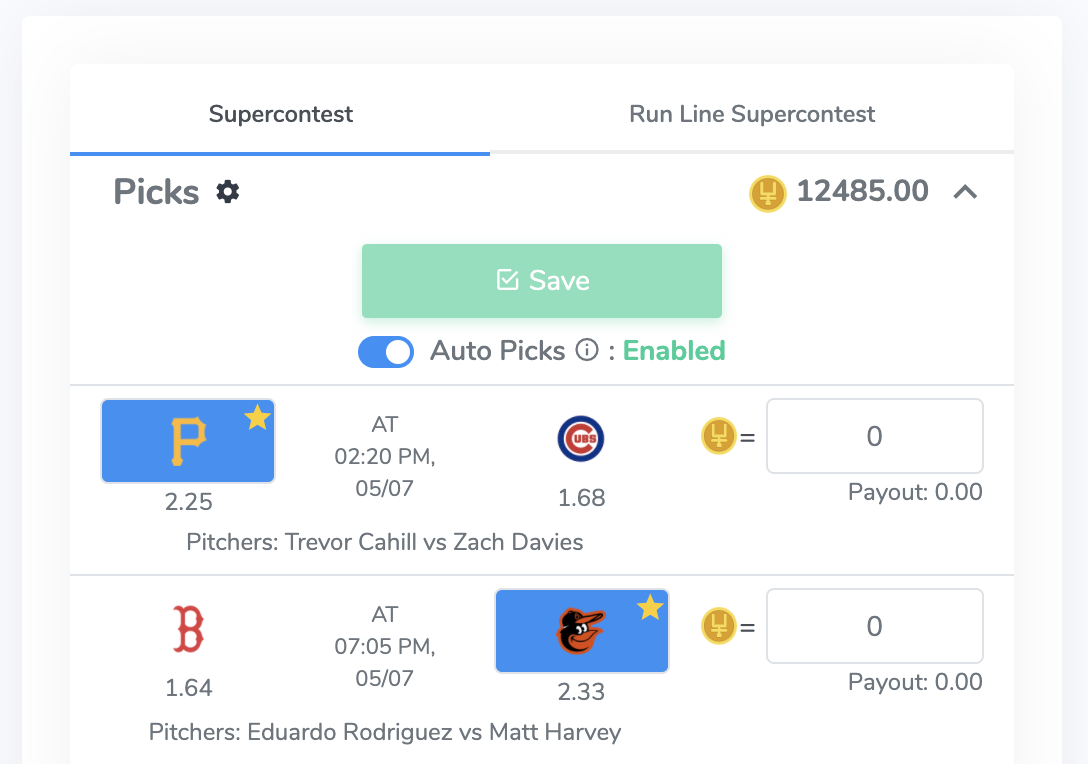 When enabled, every morning you'll have random picks made for you for any games due to be played on that day so when you log in you'll see picks with a star icon next to them.
You can of course overwrite any auto-picks you aren't happy with and also add a stake to them.