League Types

You can choose any of three game types to be active in your league if you wish:
Straight Up - Just pick the winner of each game
Against the Spread - Pick the winner vs the points spread set by Draftkings
Confidence - Rank your straight up picks in order of most confident (16pts) to least confident (1pt) and take home the points from every game you get right
You can only run a Confidence pool in Straight Up Leagues, so the option will be greyed out if you do not also have Straight Up selected.
League Visibility

Leagues can be set to 'Private' or 'Open'.
'Private' leagues can only be accessed or viewed by those with the link you are given once your league is set up.
'Open' leagues appear in the 'Find a league' page and allow other Pickwatch players to join.
Player Limit

You can set the player limit as high as you wish, however if you require more than 1,000 players, please contact our support team when prompted, or via the intercom button.
This limit applies to both public and private leagues.
You may change the limit later if you would like to add more people to your league.
Maximum Stake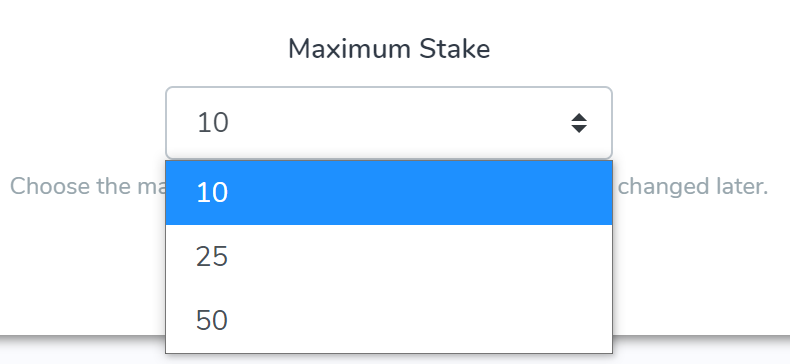 Pickwatch Coins are a fun way of tracking your performance in real money terms. This 'play' money can be staked against each pick you make, with the return based on the live odds of our partners at Draftkings.
For more info on Pickwatch Coins, see our full FAQ here.
You can set the maximum stake per game in this part of the league settings. This cannot be changed once set.
If you are unsure, our advice is to allow $50 stakes, which is in line with the main site ran by Pickwatch.
If you set the threshold to $25 maximum, it will mean players will not be able to make bigger bets on each game.
The choice is entirely yours.